The value of an experienced DJ service at your Wedding or Event!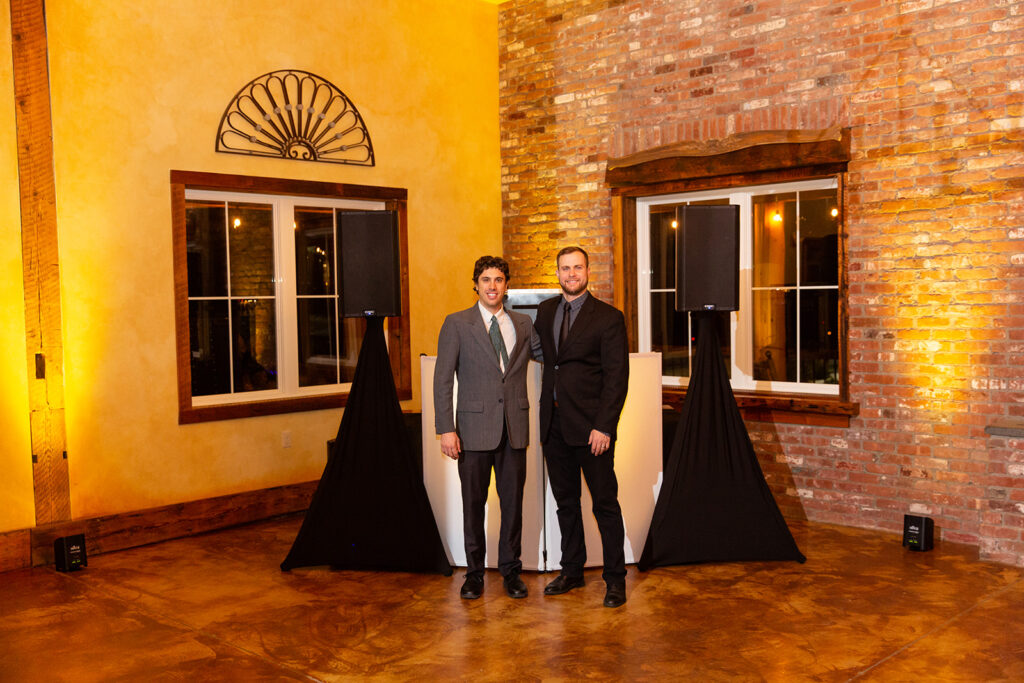 An experienced DJ is crucial to the success of any event. Because the DJ chooses the music, and may MC the event – they and they alone control whether the party is fun, or not. You want to guarantee fun, so hire an experienced professional 100% of the time!
What defines an experienced DJ?
Owner Grant Allendorf, of Supersounds Entertainment (Est. 1978), recommends a DJ who has done a bare minimum of 50 weddings, or events of the type that you are considering hiring them for (Bat Mitzvah, School Dance, Corporate Party, etc etc). When you have done many events, the quality of your service is strides above the rest!!!
Why hire an experienced DJ? (Who may be more expensive)
Music Knowledge
The experienced DJ has a larger knowledge of music. They don't just know music, they know the music people dance and have fun to! The more experienced and veteran the DJ, the more songs they have to pull from their library of songs that will get people going!
MC & Crowd Involvement
An experienced DJ knows how to use their skills as an MC, and help guide people into a fun atmosphere! Encouraging dancers, announcing important details for the guests, or organizing a dance contest may be necessary to keep the party going – and a veteren DJ knows just when and how to do these things!.
The experienced DJ also knows how to speak clearly, and loudly over the sound system, and into the microphone so guests can hear important announcements clearly.
A friend, or someone who "DJs on the side" will not have all of these skills.
Equipment Knowledge
The last thing you want at your event is the music to stop, microphone to cut out, volume too low for speeches, or low audio quality in general. An experienced professional wedding DJ will have encountered all sorts of technical issues over the years, and have eliminated them!
What hire a DJ Company versus a sole proprietor?
You get options!
The benefit of hiring an experienced DJ through a DJ company with a long standing reputation is that you get someone (usually the company owner) who is dedicated to finding the right style DJ to fit your day! You get options to choose from, as a company with multiple employees likely has DJs with differing styles.
Quality of Service
You also get quality control. The owner of the company has dedicated their life FULL TIME to the success of your wedding day! A sole proprietor may have a full time job that pays the bills, and not be invested in doing a perfect job for your wedding!
Takeaway
We hope you have some insight on why when it comes DJs, or really anything, there is no substitute for experience!
To help choose which DJ has the experience it takes to rock your wedding, we recommend you view our Questions To Ask Wedding DJ page. Add these questions to your arsenal when choosing your wedding vendors and DJ !!!!
Thanks for reading!
Happy wedding planning! Party on!